.
WP6 - Dissemination, external communication, spreading excellence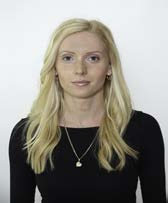 WP6 leader: Santa Rasa-Dzelzkalēja,  Ph.D., young scientist, Leading Researcher at the Institute of Microbiology and Virology, RSU, has extensive experience in studies of viral – HHV-6A/B, HHV-7 and parvovirus B19 in particular, involvement in ME/CFS pathogenesis. Participated in several research projects, among them also COST Action CA15111 European Network on Myalgic Encephalomyelitis/ Chronic Fatigue Syndrome (EUROMENE) and FP7 Capacity project Baltinfect (Unlocking infectious diseases research potential at Rīga Stradiņš University). 

WP6 objectives:
To enhance the reputation and attractiveness of RSU, the coordinating institution of VirA project;
To ensure information base for successful collaboration in research, highlighting the activities of H2020;
To increase social and political acceptance of EU programs and positive attitude towards sustainability of the results.
Tasks:
6.1 Creation and regular updating of webpage 
6.2 Preparing, publication and dissemination of the flyer and brochure on RSU autoimmune disease research 
6.3 Organization of a seminar "Enhancement of scientific manuscripts preparation quality" and grant coordination for scientific article publication 
6.4 Providing information to the research community on topical issues in the field of autoimmune diseases, finding of new contacts and coordination of grants for conference attendance
6.5 Regular collaboration with public media to ensure flow of information  
6.6 Providing research information for popular-scientific events in entertaining manner 
6.7 Organization of the closing conference "Autoimmune diseases: main problems and solutions" 
6.8 Organization of practical workshop of proposal preparation and project management 

Deliverables:
D6.1. Webpage-report (M3)
D6.2 RSU flyer and brochure (M8)
D6.3 Report on the participation in international conferences (M36)
D6.4 Proceeding issue (M28)
D6.5 Communication Report (M36)
D6.6 Practical workshop on project proposal preparation and management (M30)
D6.7 Conference "Autoimmune diseases: main problems and solutions" (M36)
D6.8 Media monitoring report (M36)
D6.9 VirA logo and visual identity guidelines (M1)
D6.10 Data management plan (DMP) ( M6)
D6.11 Publications (M2)
Recorded videos
Friday Mosaic of Autoimmunity International e-Meetings:



July, 2023

June, 2023

May, 2023

April, 2023

March, 2023

February, 2023

January, 2023

December, 2022

November, 2022

October, 2022

September, 2022

May, 2022

April, 2022

March, 2022

February, 2022

January, 2022

December, 2021

November, 2021

Ocotber, 2021

September, 2021

August, 2021

July, 2021

June, 2021

May, 2021

April, 2021

March, 2021

February, 2021

January, 2021

December, 2020
WP6 leader, Leading Researcher
E-mail:
Santa.Rasa-Dzelzkaleja

[at]

rsu.lv