.
WP1 - Management and Coordination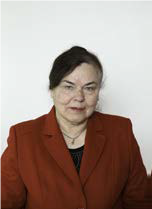 Project coordinator: Modra Murovska, Assoc. Prof., MD, Ph.D., Leading Researcher and former Director of the Institute of Microbiology and Virology, RSU, Full Member of the Latvian Academy of Sciences, VirA coordinator. Her scientific interests are – virology, blood-borne viruses, persistent viral infections and their association with human pathologies, implication of viral infections in the pathogenesis of chronic inflammatory and autoimmune diseases (including neural diseases), role of viral infections in cancer development. In 2000 M. Murovska had got American Society for Microbiology Morrison Rogosa Award. She has strong experience in leadership of national and international (FP7 Baltinfect, COST Action CA15111) research projects.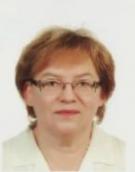 WP1 leader: Asja Lunga is an experienced project manager of the Development and project department at the RSU. She has prepared and supervised most of the cohesion funds supported projects at RSU. Project manager of 7 FP project Baltinfect No 316275, H2020 project Vactrain No 692293, COST action project No 15111, mutual funds Taiwan–Latvia–Lithuania project 2017–2019.
WP1 objectives:
Ensure overall coordination and management of the project, by guaranteeing a well-structured implementation of the activities that will be conducted during the project;
Guarantee the quality control of the deliverables, timely reporting to the European Commission, efficient internal communication between the consortium members, identification and effective management of potential risks and monitoring of the work progress.
Tasks:
1.1. Project coordination
1.2. Quality management
1.3. Risk management 
1.4. Internal communication
1.5. Coordination of Steering Committee and Advisory Group activities
1.6. Audit of project
Deliverables:
D1.1 Project governance plan (M5)
D1.2 Risk assessment report (M15 )
D1.3 General Assembly feedback (M36 ) 
WP1 leader, Project manager
E-mail:
Asja.Lunga

[at]

rsu.lv
Project coordinator, Leading Researcher
E-mail:
Modra.Murovska

[at]

rsu.lv