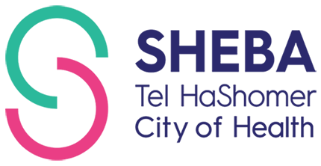 Zabludowicz Center for Autoimmune Diseases (3,000 sqm) at the Sheba Medical Center is affiliated to Tel-Aviv University, Sackler Faculty of Medicine. This unique centre entails departments, outpatient clinic as well as a large day care centre for treatment with biological and other therapies and a clinical study centre for evaluation of new treatments. The centre encompasses research and diagnostic laboratories that enable hospital service, Israeli and international collaboration between physicians and researchers from different fields (i.e., Internal Medicine, Clinical Immunology, Autoimmunity, Rheumatology, Neurology, Gastroenterology, Obstetrics and Gynaecology), as well as a large auditorium, meeting rooms and student teaching rooms.
In the Zabludowicz Center patients with different autoimmune diseases can be diagnosed and treated by a multidisciplinary team including old and new therapies, complementary medicine, psychological treatments etc. The research plans of the Zabludowics Center are in collaboration with others physician and scientists in Israel and around the world. The centre was founded by Prof. Yehuda Shoenfeld, a leading clinical immunologist and an expert in immunology and allergy, and a prolific researcher and author.
Prof. Yehuda Shoenfeld has published more than 2,300 papers in scientific journals such as Blood, Cancer, Circulation, Immunology, Lancet, Nature, New England Journal of Medicine, Proceedings of the National Academy of Sciences and more. He also has authored and edited 100 books, some of which are considered cornerstones of science and clinical practice, such as The Mosaic of Autoimmunity and the textbook Autoantibodies. He is also the founder and editor of the Israel Medical Association Journal and the internationally known journals Autoimmunity Reviews and Journal of Autoimmunity.
Sheba Medical Center at Tel HaShomer, Israel is the largest medical centre in the Middle East. Sheba Medical Center includes a general hospital, maternity hospital, paediatric hospital, and a rehabilitation hospital. Sheba's staff consists of over 1,600 physicians committed to the highest standards of diagnostic, therapeutic and rehabilitative medicine and a total staff of approximately 10,000 employees. Each year, the medical center treats over a million patients, and conducts approximately four million medical tests. Sheba uses the most advanced medical technologies to treat patients with the most severe medical conditions.
Sheba Medical Center is the national leader in clinical research in Israel. It conducts nearly one fourth of all clinical studies in Israel: Sheba accommodates over 90 research teams and approximately 4,000 research studies take place annually. Sheba is Israel's leading medical institution in terms of publication quality and quantity – the medical centre staff publishes approximately 1,800 scientific articles a year.
A goal of the research teams at Sheba is to collaborate with leading teaching and research academic institutes, both domestically and internationally. Sheba's academic authority promotes multidisciplinary health and medical studies – thousands teach and study at Sheba every year. An academic campus is under construction and will include research institutes, technological incubators, start-up companies, and an innovation centre. This academic facility will operate jointly with medical supercentres worldwide.
Tel-Aviv University (TAU) has over 2,200 faculty members, among them internationally renowned scientists who have made significant contributions to advancement of knowledge in fields as diverse as particle physics, cell biology, biotechnology, genetics, fibre optics, humanities, arts and social sciences. Israel's largest and most comprehensive university, TAU is comprised of nine faculties, 27 schools, 98 departments and some 130 research institutes and centres. Institutes and centers support research in a specific field. Often interdisciplinary in nature, they provide a formal framework for researchers, as well as their master's, doctoral and post-doctoral students, to collaborate and exchange ideas.
TAU runs Israel's largest bio-medical research and teaching framework with 1,400 scientist-clinicians at 17 affiliated hospitals serving over two million people. The scientists team up with pharmaceutical companies like Johnson & Johnson to develop new drugs and medical technologies.  
VirA Project Team